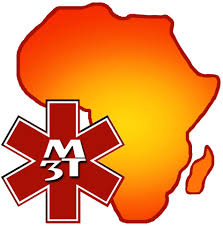 Kenya is a country in the East of Africa. It lays on the equator and on the coast to the Indian Ocean.
Kenya has been colonized bij Great-Brittain untill 1963. The country is building up and making her economy grow since then.
Adequate health care has been a problem. There are too little hospitals, doctors and nurses are leaving the country to work in countries that pay better and there are not enough good roads for an efficient ambulance network.
Kenya is catching up with the Sustainable Development Goals but there is still a long way to go.
Kenia is een land in het oosten van Afrika. Het ligt aan de kust van de Indische oceaan. Kenia is tot 1963 een kolonie van Groot-Brittannië geweest. Het land is sindsdien aan het opbouwen en haar economie groeit.
Goede gezondheidszorg is een probleem. Er zijn te weinig ziekenhuizen, dokters en verpleegkundigen verhuizen naar landen waar ze meer kunnen verdienen en de wegen zijn nog niet goed genoeg voor een ambulancenetwerk.
Kenia doet goed haar best voor de Sustainable Development Goals maar er is nog veel werk te doen.
When Medical3T was founded in 2012 the name was created with the goals of the foundation:
Training, Treatment and Transport. Medical3T wants to train people. So they know what to do with illness and calamities. Maybe they won't need a docter if they know what to do themselves, or maybe they can prevent the illness or infection from getting worse.
The Treatment and Transport of people is the next step in the dream of Medical3T. This comes from the amition to create an ambulancenetwork in Kenya that provides in adquate and quick care.
Toen Medical3T in 2012 werd opgezet is de naam bedacht aan de hand van de doelen van de stichting:
Training, Treatment en Transport. Medical3T wil in eerste instantie mensen trainen. Zodat zij weten wat ze moeten doen bij ongevallen of ziekte. Zo kan het zijn dat ze geen dokter meer nodig hebben, of voorkomen dat een ziekte of letsel verergert.
Het behandelen (Treatment) en vervoeren (Transport) van mensen is een volgend doel van Medical3T en komt voort uit de ambitieuze droom om een ambulancenetwerk aan te leggen wat Kenia van adequate hulp voorziet.