Ellen Schepens uitte in 2012 bij de cursus 'Verover de wereld in 80 dagen' op de Hogeschool Utrecht haar droom. Een ambulancenetwerk in Kenia. Het idee werd samen met Consolata Murrhiti versimpeld tot iets waar daadwerkelijk binnen 80 dagen gestart kon worden; EHBO lessen.
Aan het eind van de 80 dagen was het gelukt om EHBOlessen te organiseren in Kenia.
Daarom deed het project mee met de Albert Schweitzer Prijs 2012. Met de prijs van 5000 euro werd een begin gemaakt aan de stichting.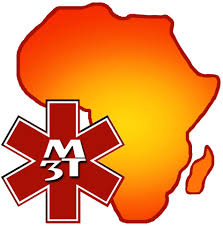 Medical3T wil een bijdrage leveren aan de medische basiskennis in Kenia en op termijn Afrika. Omdat niet iedereen in Kenia de mogelijkheid heeft om naar een dokter te gaan willen wij mensen leren hoe om te gaan met verwondingen en ongelukken. Zodat ze mensen in hun omgeving kunnen helpen. Zij leren bijvoorbeeld meer over wondverzorging om te zorgen dat een wond niet zodanig infecteert dat professionele hulp nodig is. Medical3T ontwikkelt mee met de omgeving en past het programma aan op de mogelijkheden en beschikbare materialen in de organisatie die getraind wordt.
Voorzitter Ellen Schepens
Ellen werkt als Medisch Hulpverlener in het BovenIJ Ziekenhuis in Amsterdam-Noord. Sinds 2007 is zij betrokken bij verschillende projecten in ontwikkelingslanden. In 2018 is zij de PostGraduate International Public Health gaan studeren om haar kennis over gezondheid in de wereld te vergroten ter verbetering van Medical3T.
Ellen geeft in Nederland EHBO-workshops op maat met haar bedrijf LN First Aid.
Penningmeester Karolien Janssen Daalen
Karolien studeert fysiotherapie aan de Hogeschool Arnhem Nijmegen. Zij is sinds 2012 betrokken bij Medical3T. Haar specialisatie in kinderfysiotherapie geeft Medical3T een bredere kijk op de mogelijkheden om hulp te organiseren in Kenia.
Ellen Schepens vocalised her dream in at the 2012 course 'Conquer the world in 80 days' at the University of Applied Science Utrecht; an ambulancenetwork in Kenya. Together with Consolata Murrhiti the idea was developed into something that could be done within the 80 days: First Aid workshops.
At the end of the 80 days they managed to provide a First Aid course in Kenya.
That is why the project applied for the 2012 Albert Schweitzer Price. With the 5000 euro price a foundation was erected.
Medical3T wants to contribute to the medical basic knowledge of people in Kenya. Because a doctor is not always near we want to teach people how to manage without. So they can help people around them. We teach them how to clean and treat wounds for example, to prevent the wound from getting so infected it needs professional help.
Medical3T is developing the workshops considering the environment and available materials in the organisations that is being trained.
Chairman Ellen Schepens
Ellen works as an Allied Medical Caretaker in the BovenIJ Hospital in Amsterdam-North. Since 2007 she is involved with several projects in developing countries. In 2018 she started the Post Graduate International Public Health to apply this new knowledge on global healthcare to the development of Medical3T. Ellen is a first aid instructor in The Netherlands and provides first aid workshops with her company LN First Aid.
Treasurer Karolien Janssen Daalen
Karolien is studying physiotherapy at the University of Applied Science in Nijmegen. She is involved with Medical3T since 2012. Her specialisation in childrens physiotherapy gives Medical3T a broader perception on the ways the foundation can provide help.